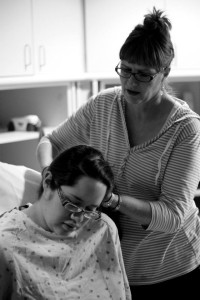 A birth doula is a person who provides unbiased physical, emotional, and informational support throughout your pregnancy, birth, and immediate postpartum period.  When you hire a Tucson Doulas labor doula team you will be cared for by our highly skilled professionals who are available to you 24/7 from the moment of hire until you deliver your baby.  Let us connect you with your doulas today!
A postpartum doula is a trained professional who supports your family after the birth of your baby.  She is there anywhere from 4 hours a day to 24 hours a day, based on your needs.  A postpartum doula is aware of the unique experiences of the postpartum mother and is an amazing resource for easing more smoothly into life at home with a new baby.  Learn more about our postpartum doulas and meet the perfect one for your growing family!
Hiring a doula is one way to make sure you and your partner are supported and encouraged as you add a child to your life.  They are uniquely trained to understand the dynamics of pregnancy, childbirth, and the postpartum time period.  Doulas are an invaluable resource for information, inspiration, confidence, and physical/emotional support.  Even the most prepared parents who have taken every class available can benefit from a doula's guidance, reassurance, and expertise.  Our doulas are with you every step of the way.