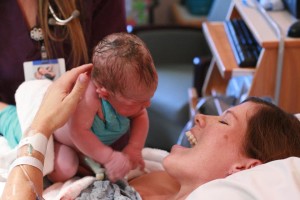 During such a transformational time, having the kind of support that's right for you is so important! We love being able to offer you personalized doula care during pregnancy, birth, and beyond.
Once you hire us, our labor doulas are on call for you and are available 24 hours a day, 7 days a week until you deliver your baby.  
This is one of the things that sets Tucson Doulas apart!  We are there for you, day or night when you need us most.
When you choose Tucson Doulas for your labor support needs you are hiring a two-person doula team. Our team model ensures that you will have a doula to you throughout your pregnancy.  Our doula care includes unlimited phone and email support. Up to two in-person prenatal visits with your doula team. Labor support, immediate postpartum support, and an in-person postpartum visit within the first 3 weeks of settling in at home.
Because our doulas are required to continue their education through additional workshops, classes, seminars, reading, and research, our clients know that they are getting doulas at the top of their field.  Our doulas are knowledgeable, up-to-date on relevant evidence-based practices, skilled in communication, instinctively nurturing and compassionate, and ready to make sure your needs are met by giving you the support you need to help you succeed.
Your investment into labor support services will provide you with a 2 doula team that is attentive to your needs and available 24/7 throughout your entire pregnancy. There are no worries about who your "backup" doula will be. They will come to your home for at least two prenatal visits to get to know you and understand your desires and preferences.  Together you will build a custom support plan, and when the big day comes one of the doulas from your doula team will join you during labor.  That same doula will visit with you in your home within the first 3 weeks following your baby's birth.
Our fee for labor support services is: $900
Payment plans available.
We accept major credit cards.
Contact us today us for more information on our available teams and to set up your in-person complimentary interview with a doula team today!
Let us provide you the support you need to help you succeed.
Save
Save
Save
Save
Save
Save
Save