Angela Horn
Owner, Certified Birth Doula, Certified Breastfeeding Counselor, Certified Childbirth Educator, and Certified Happiest Baby Educator.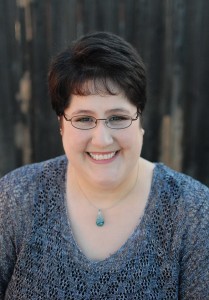 In practice in the Tucson community since 1999, Angela has served hundreds of families as a labor doula.  She has worked hard to cultivate a positive perception of doulas in the Tucson community and has earned the trust and respect of many providers, nurses and other birth professionals in Tucson and in the international birth professional community at large.

In her role as a doula Angela has a wealth of experience in supporting a diverse group of families from different backgrounds and cultures and who have had many different types of birthing experiences.  She has supported families with homebirths, birth center births, un-medicated and medicated hospital births, vaginal breech births, inductions/augmentations, VBAC, emergency, planned and unplanned cesarean sections, adoptions, "advanced maternal age mothers" and teenaged mothers.

Angela's desire is to support you through a safe and satisfying birth experience, and she believes that your desires for the birth of your child are of the highest importance.

Recognizing that the ideal birth experience is unique for everyone, Angela's role as a doula is to help you be as informed, supported, comfortable and empowered as possible during your pregnancy, labor and postpartum period.  Her goal is to honor every family's journey through pregnancy and birth, to help you ensure that your birth experience is what you and your partner desire.

Angela strives to assist her clients in achieving the best outcomes possible with compassion, physical and emotional support, honesty, education, and a love for birth and babies. Working together as part of your birthing team, she strives to support you in the creation of lasting memories for your entire family!

No matter what your ideal birth involves, she would love to discuss it with you, so you can experience non-judgmental support during pregnancy, birth and beyond.

Angela believes that the moment a baby is born; a new life begins. Women become mothers, and men become fathers. Life is never the same.


Angela's Professional Experience and Training

Certifications:
Certified Birth Doula – DONA International (1999-2015)
Certified Breastfeeding Counselor – Central Arizona College (2002-Present)
Certified Childbirth Educator – CAPPA – (2004-Present)
Certified Birth Doula – CAPPA – (2014-Present)
Certified Labor Doula – ProDoula – (2015-Present)
Certified Labor Doula Trainer – ProDoula (2016-Present)
Certified Childbirth Educator – ProDoula – (2016-Present)

Workshops and Training Courses:
1998 – DONA Birth Doula Training
1999 – Rebozo for Doulas Training
2002 – Some Babies Die: Working with Grief and Bereavement Training
2002 – 11th Annual Labor of Love Conference – Labor Support: Empowering Yourself and Others.
2003 – Arizona Infant Adoption Awareness Training Program
2003 – Warm Footbath and Massage Workshop
2003 – 9th Annual DONA International Conference
2003 – CAPPA Childbirth Educator Training/Certification
2004 – Creating Availability for Healthy Attachment in At-Risk Parents Training
2006 – Acupressure/Jin Shin Jyutusu for Birth Training
2006 – DONA International Birth Doula Workshop
2007 – Happiest Baby Educator Certification Program
2007 – Lamaze International Conference
2008 – CAPPA Annual Childbirth Conference2008 – 2nd Annual AABC Birth Institute: What's Optimal Conference
2010 – 16th Annual DONA International Conference
2010 – Rebozo for Labor and Birth Workshop2010 – TENS for Labor Certification
2011 – What They Didn't Teach You About Breastfeeding . . . Dr Jack Newman Conference
2012 – Woman Behind the Breasts Workshop
2012 – Arizona American Indian Maternal & Child Wellness Forum
2012 – Preventing Preterm Birth: Progress and Persistent Challenges Conference
2013 – 19th Annual DONA International Conference
2013 – GOLD Lactation Conference Delegate
2014 – Integrating Acupressure into Your Doula Practice for Pregnancy and Labor Support
2014 – Integrating Acupressure into Your Doula Practice for Postpartum Support
2014 – Strong Families: First Things First Conference
2015 – Postpartum Depression and Psychosis Screening
2016 – Kangaroo Mother Care Conference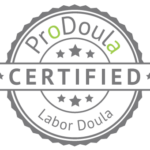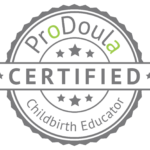 Save