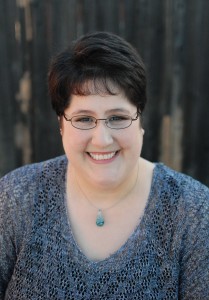 After 15 years in solo practice Angela Horn co-founded Southern Arizona's premier maternity services agency Tucson Doulas with Kyleen Sherwood.
As an experienced doula and childbirth educator, Angela is excited to share information and tell people all about the services provided to the Tucson community through Tucson Doulas.
Many families research childbirth education options (Bradley, Hypnobirthing, Hypnobabies, Lamaze), different methods of birthing (natural birth, water birth, hospital birth, VBAC, etc), different birth providers (OB, midwife, doulas, placenta specialists), and other prenatal services (massage, chiropractors, acupuncture) to help have a healthy and comfortable pregnancy, birth, and postpartum.
At Tucson Doulas we support women in their choices, whatever those may be, and offer a range of services in-house, making us a one-stop shop for all of your maternity care needs.
If we don't provide a service ourselves, we have fantastic relationships with providers in Tucson and are pleased to pass that information along to pregnant moms and their families.  We have been working in Tucson and surrounding areas for more than 20 years combined and have a strong reputation in the community, both with clients and providers.
We serve Tucson, Oro Valley, Vail, Sahuarita, Marana, and everywhere in between.  We have extensive experience with most of our local medical providers and have attended births in every location around town – Tucson Medical Center (TMC), University Medical Center (UMC), The Women's Center at Northwest Medical Center, St. Joseph's Hospital (St. Joe's), The Birth and Women's Health Center (Tucson Birth Center), and in the client's home under the care of a homebirth midwife.
We are comfortable and confident no matter where our clients deliver, and love to support women as they bring a new baby into the world.
Tucson Doulas places a strong emphasis on client/family care, compassionate support, professional care, and building strong relationships.  We love what we do, and we do it well.
Everything we do as an agency moves us toward one main goal: Serving women in our community.
In addition to the work we do with Tucson Doulas, we also direct efforts toward Desert Doulas, a community-based doula resource in Tucson.  By building such a solid agency with Tucson Doulas we are able to achieve an even bigger vision of supporting women in our community who otherwise could not afford the care, support, and expertise we offer.  If you would like to learn more about our greater vision and why we do what we do, please head over to our blog (Our Bigger Vision with Tucson Doulas).
Save